Presenting the Latest Hypnosis
Behavioral Issues Techniques
WEIGHT LOSS: HYPNOSIS MAKES IT EASY FOR YOU TO BE SLIM
It's not about diets. And it isn't about building your willpower to deny yourself the things you want. It's about making it easier for you to get slim and stay slim. In a way, that's healthy, natural and sensible. You will eat in a way that enables you to lose fat and keep it off so you can avoid the diet roller coaster. With hypnosis weight loss, look forward to keeping those shed pounds off.
TESTIMONIAL:
"I lost a lot of weight and I'm now able to take care of my kids, work and myself. Drucker Hypnosis Center has changed me to the person who is in control of myself no matter how challenging life gets. I have gotten back to my high school weight and have continued eating right and exercising for the last year."*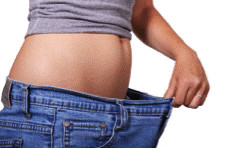 HOW DOES HYPNOSIS WORK TO HELP YOU LOSE WEIGHT?
It's not a one-size-fits-all approach. When I work with clients, we talk about several elements that are essential to their success:
DO YOU RECOMMEND
A SPECIFIC DIET?
No, I'm not a nutritionist and I don't give specific nutritional advice. In most cases, I find clients already know how to eat healthily. The work I do removes the blocks that have kept them from doing what they know they should do.
HYPNOSIS TO STOP SMOKING: QUITTING HAS NEVER BEEN THIS SIMPLE
You can stop smoking. No patch. No gum. No withdrawals. No need for massive willpower. Sound too good to be true? It's not. If you're genuinely committed to giving it up, you can stop smoking easily with the help of hypnosis. Studies have shown that hypnosis is one of the most effective ways to stop smoking for good. More effective than nicotine replacement, more effective than willpower, more effective than acupuncture, and more effective than self-help books and tapes (Journal of Applied Psychology, 10/92).
TESTIMONIAL:
"My neice and I are non-smokers and will remain non-smokers for the rest of our lives. First I went to the Drucker Hypnosis Center to quit. Though I've been a pack a day smoker for the last 35 years, I opted for the 2-session quit smoking package. After the first session I stopped smoking and will never go back. My niece was also a smoker but she had emotional problems from her parents. She did the 5-session program and is emotionally whole now and a quit smoking. I send all the smokers I know to the Drucker Hypnosis Center to get better."*
HOW DOES HYPNOSIS WORK TO HELP YOU QUIT SMOKING?
The approach that I would take with you and the number of sessions required depends on your personality and the severity of your habit. Typical approaches that I use include traditional hypnosis, NLP and a number of other techniques.
Who doesn't it work for?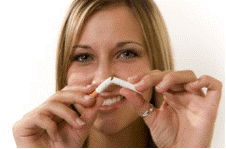 BAD HABITS & ADDICTIONS: REPROGRAM YOUR MIND
You are tired of your bad habits! You've probably tried over and over to get rid of them and you just can't shake them. Your rational mind wants to stop, but the rest of you, that deeper part of you, doesn't want to cooperate.
Hypnosis can help by giving you the tools to work on your habit at that deeper level – the level where it actually exists. It's as if your mind is a computer program running a program. Hypnosis gives you the power to be a programmer. You can locate the old program and do the necessary re-programming to change or overcome the habit.
HOW DOES HYPNOSIS WORK FOR HABITS AND ADDICTIONS?
For most clients, I use hypnosis to get to the root of the problem and find out what's really driving it. Once I know that I can get the problem resolved. Every client is different though, and there's a wide variety of techniques that I'll use to help you get the job done, regardless of the situation.
TESTIMONIAL:
"My teenage daughter got help for issues related to Anxiety and Stress. Marc is easy to work with and my 14-year-old daughter thought he was funny. We went for 5 appointments and then we were done. My daughter has come out of her shell. She has taken an interest in socializing and going to new places. She's made a ton of new friends and is excited to go back to school."
MOTIVATION: BREAK AWAY FROM YOUR OLD PATTERNS WITH HYPNOSIS
Boost your motivation through hypnosis. Do you have something you want to do but you just can't seem to get started? Do you lose your motivation long before the end of your projects? Or are you just spending more time "doing nothing" than you are working towards having the life you really want? Hypnosis can help you break out of those patterns so you can really get excited about the things you want to accomplish. You will feel procrastination and laziness disappear – allowing yourself to use that excitement to propel you towards making things happen. Even if you've never been able to do it in the past.
HOW DOES IT WORK
FOR MOTIVATION?
Hypnosis works for motivation issues in two ways. First, it helps you to identify any blocks that may be holding you back from getting motivated (Do you really want it? Is it scary to take action?). Once the blocks are removed, we work together to raise your motivation powerfully – to the level that's right for you and what you want to accomplish. After that, I work to ensure that you keep that level up.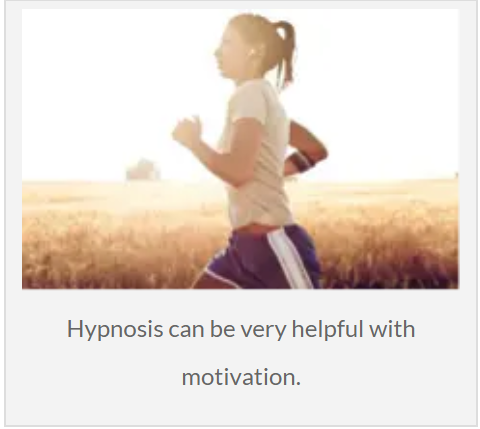 SLEEP: INSOMNIA KEEPS YOU
FROM GETTING THE
REST YOU NEED
If you suffer from insomnia, you can use hypnosis to help you get a good night's sleep.
Anxiety and stress can cause sleeplessness.
HOW DOES HYPNOSIS WORK FOR SLEEP PROBLEMS?
Hypnosis can help you identify the things that are stopping you from sleeping well – the things that you're probably not aware of consciously. Once they're identified, you can solve them or develop a strategy to work with them. Once the blocks are removed, sleep will come easily and naturally.
I can also teach you self-hypnosis techniques so that you can relax deeply whenever you want.